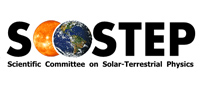 SOLAR EVOLUTION AND EXTREMA
KICK-OFF MEETING
26-30 May, 2014
Sozopol, Bulgaria
Conveners: Dibyendu Nandi (India), Piet Martens (USA), V. Obridko (Russia)
The co-leaders of the Solar Evolution and Extrema (SEE) project of the VarSITI Program of the Scientific Committee on Solar-Terrestrial Physics invites you to participate in the SEE kick-off meeting to be held during 26-30 May, 2014 on the sidelines of the Solar Influence on the Magnetosphere, Ionosphere and Atmosphere Workshop hosted by the Bulgarian Academy of Sciences.
SEE is an international effort to study the Sun-Climate Connection on timescales much longer than typical space-weather events and spanning over solar-planetary evolutionary timescales. Climate change is one of the key challenges for humankind in the 21st century and probably beyond, and hence all aspects of it need to be thoroughly studied. The Sun, while certainly not the dominant cause of current changes in climate, nevertheless remains an important influence on the Earth's biosphere since the formation of the solar system planets. Hence a thorough knowledge of that influence over the entire evolution of the Sun-Earth system is an indispensable component in understanding the evolution of the Earth's biosphere, both in the near future and in the remote past.
The workshop will be held in the picturesque town of Sozopol nestled in the Black Sea coast in the Western fringe of Bulgaria. The nearest airport to Sozopol is Burgas (Airport code: BOJ) about 23 Kms away. Burgas is well connected by air to Sofia the capital of Bulgaria and other parts of Europe.
The accommodation for the participants is arranged in the Bulbank Recreation and Conference Center where a block of rooms have been reserved for the participants at very attractive rates. The workshop will be held in this Center and most of the social events will be organized there. Participants who prefer other options will have to make their own bookings, but we strongly encourage that participants stay at the conference venue to maximize interactions outside of lecture hours.
For registration and abstract submission visit the following webpage and click on the Sixth Workshop (located on the left hand menu): http://ws-sozopol.stil.bas.bg/. Questions about local organization and registration and abstract submission issues should be directed to Katya Georgieva (katyageorgieva AT msn DOT com).
The registration deadline is 8 May, 2014.
VARSITI Program: http://www.varsiti.org/
SCOSTEP: http://www.yorku.ca/scostep/
Sozopol: http://en.wikipedia.org/wiki/Sozopol
We look forward to hosting you in Sozopol.
The SEE meeting is sponsored by the VarSITI program of SCOSTEP.
Dibyendu Nandi.
Piet Martens.
V. Obridko.